Centennial's Pronto long span racking is designed for light duty applications. Ideal for cash & carry warehouses, stationary, textiles, boxes, and much more. Typically loaded and unloaded by hand.

* Not recommended for fork lift truck applications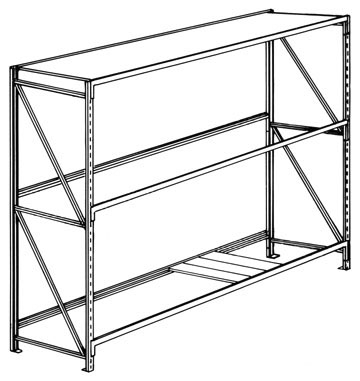 • Storage units can be built up in a matter of minutes.
• Inexpensive, quick & easily assembled - no skilled labour required.
• Easily accomodates for changing needs with 4" vertical height adjustability.
• Beam spans range from 48" to 96" in length to a 2,000 lbs. maximum capacity per level, available in 6" increments.
• Uprights available from 6' to 12' in height in 1' increments, depths from 24" to 48", available in 6" increments.
• Can be supplied with either chipboard or steel panel shelves.